Guided Biofilm Therapy 
What is Guided Biofilm Therapy

Guided Biofilm Therapy (GBT) has allowed our dental hygienists to transform the patient experience by exchanging old-school methods for a revolutionary system that offers optimal hygiene care. Our hygienists use a combination of Airflow, Perioflow and Piezon technology. 
Because GBT is so minimally invasive and gentle, it is suitable for the majority of people with gum disease, braces, crowns, bridges, veneers and implants.  GBT can also be used on natural teeth, restorations, orthodontic braces, implants, the tongue and gums. GBT will also help those who want to remove any stains and should be done before receiving tooth whitening to achieve better results.
A simple guide, what to expect at your GBT appointment:

Disclose
The hygienist will make your biofilm visible. A coloured liquid will be applied to your teeth using a cotton pellet this will highlight to you the disclosed biofilm and any problematic areas. The colour will guide the next stage of biofilm removal.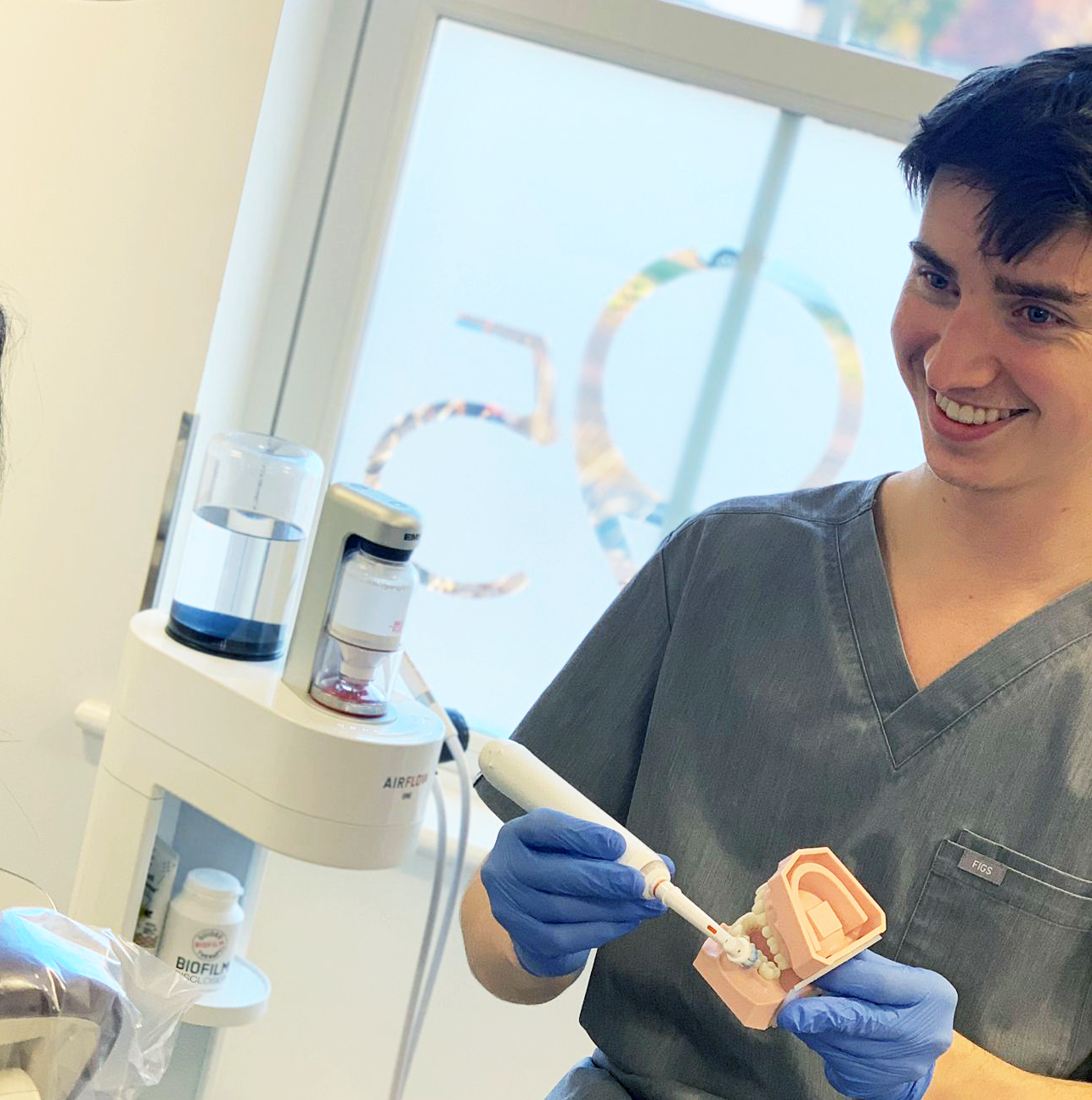 Motivate - teaching
the hygienist will emphasise the importance of prevention and instruct you on the most effective oral hygiene methods.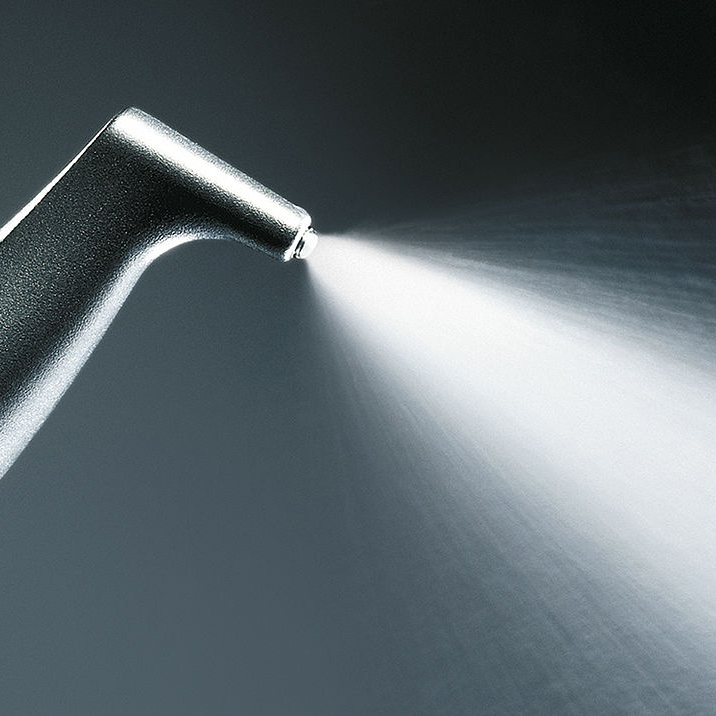 Airflow
This is minimally invasive, meaning you will be comfortable throughout. Airflow will remove all biofilm, stains and early calculus (tartar) using a mixture of jet water, air and a specially formulated powder to polish and clean teeth.  Airflow will remove biofilm above and below the gumline and also biofilm from the gums, tongue and palate.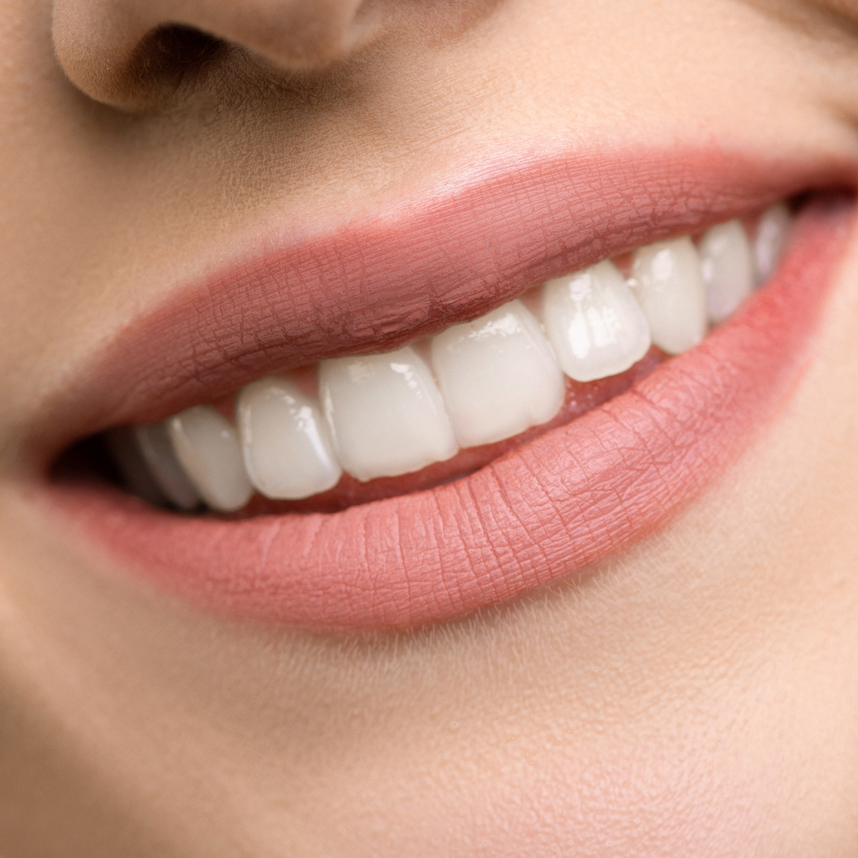 Final check
Make you smile! A final check will be made for any remaining biofilm. The hygienist will ensure calculus is fully removed and accurately diagnose any decay.
The full Guided Biofilm Therapy
® process:
1) Assessment & infection control
2) Disclose - make biofilm visible
3) Motivate - teach & raise awareness
4)Airflow -remove biofilm, stains, early calculus

5) Perioflow - Removes biofilm under the gum
6)Piezon - remove any remaining calculus
7)Check - smile! Check no remaining biofilm
8) Recall - schedule recall frequency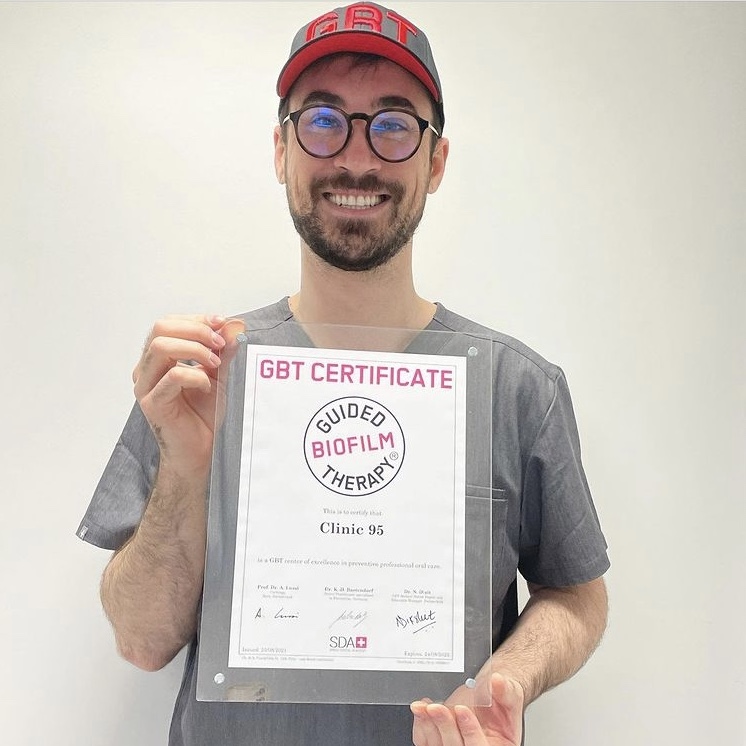 We are very proud to have been recently awarded
Guided Biofilm Therapy centre of excellence. 
Our official Guided Biofilm Therapy providers:
Benjamin Tighe  - Read bio here
Henry Berzins - Read bio here
For treatment costs - Click here