Advanced Dental Training
Welcome to Advanced Dental Training in Oxford, a state-of-the-art dental teaching centre offering an outstanding space for training purposes that is unrivalled in the region. It is equipped with the very latest technology, which includes an audio-visual link from the operating room that enables live surgery to be observed, as well as a treatment room complete with a microscope link-up facility.

This self-contained, exquisitely decorated, specialist facility, complete with its own reception room, relaxation area and lecture theatre that seats up to 40 people, would enhance any form of meeting from seminars, training, launches and focus groups, to exams and presentations. This fully air-conditioned facility is easily accessed by public transport and boasts ample car parking in close proximity.
"Thank you for organising such a useful and informative day for us at CBCT scanning. We both thoroughly enjoyed it - we have bought the anatomy flash cards and will be testing each other! We both thought your set up and practice brilliant, well planned and very attractive."  SH & TH - Bucks.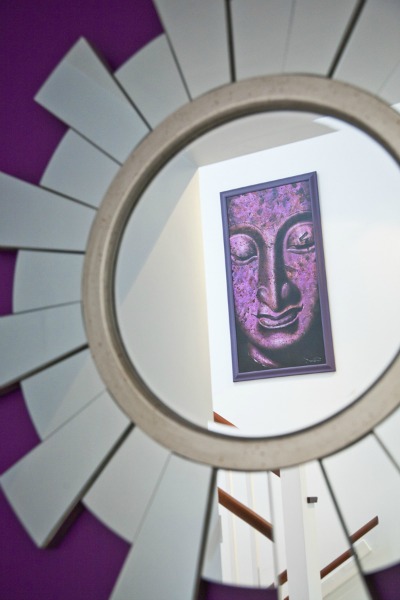 The perfect place to run courses, lectures and seminars for dentists
When you've attended literally hundreds of courses and lectures, you get to recognise those that are done well and those that are done badly.  Whilst content is, of course, a key factor, the importance of the right environment should not be underestimated.  And creating the right environment in which dentists can be taught and trained is exactly what has been achieved at Advanced Dental Training.

The lecture facility is incorporated into our new Clinic 95 practice and is purpose built. It has been designed by a dentist for dentists. And no corners have been cut.  Quite simply, what we offer to anyone wanting to run a course, lecture or seminar for the dental profession, is considerably more than they might reasonably (or unreasonably) expect. And prices are equally reasonable.

Depending on the type and style of the course, lecture or seminar you're running, our lecture theatre takes up to 40 delegates in considerable comfort.  In our view, time spent in planning is rarely wasted and whether your course is clinical or business oriented, we are happy to discuss your requirements as much in advance as you wish. Our aim is to help you make whatever you are planning exceed your expectations.

What we offer:

Bespoke planning for your course or lecture
Good natural light
Superb lecture facilities with audio –visual link to clinical suite so that live surgery may be observed
Dental laboratory facilities
3D CBCT digital imaging
Best Practice LDU to meet HTM01-05
Sockets positioned for courses and lectures
Air conditioning
Easy access/free parking/good public transport links
Wide choice of menu options
Relaxed atmosphere
 For further information please contact Advanced Dental Training at Clinic95.

"Thank you very much indeed for the invitation to the practice yesterday.  Without a doubt, it has to have been the best course I've been on - it was like one-on-one training!  It really was a very enjoyable and inspiring day! I've learnt so much at a practical level, which I can't wait to apply to my own upcoming cases."  BD - Wolverhampton

Clinic 95

Advanced Dental Training is a dedicated centre that forms part of Clinic 95, the brainchild of founder and principal dentist, Maria Hardman BDS (Birmingham) DUI (France), GDC reg no 60600. Clinic 95 is a purpose-built, dedicated dental, teaching and referral centre that focuses on uncompromising patient care and unites Advanced Dental Training, Advanced Dental Solutions and 95 Dental under one roof.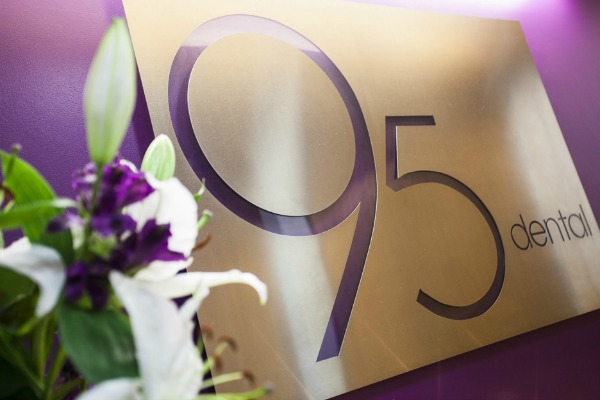 "I would like to take this opportunity to thank you for the invaluable guidance that you have provided over the last couple of years.  It has been a truly inspirational experience from which I have learnt a lot."  MP - Birmingham

Location
Our purpose-built centre stands in spacious surroundings and there is plenty of free parking available a short walk away in the West Way shoppers' car park.
Oxford's park and ride service is only a quarter of a mile away and we are well served by public transport.
Oxford train station is 1.5 miles from us and those traveling by bus from the city centre can take any number 4 bus (4A, 4B or 4C) from outside County Hall, on the corner of New Road and Castle Street, which drops off on West Way.

"Thank you to you and your team for making me feel so welcome and letting me get stuck in!"  Carrie - Bredent


Contact us

If you would like to find out more about our excellent facilities, require a list of courses or speakers, or would like make an appointment to have a look around, then please contact us on +44 (0)1865 250 246.
Our helpful and friendly front of house team look forward to receiving your call and aim to deal with queries as fully as possible.