Private dental treatment

We offer the same high standards of care to all our patients.  However, there are a few clear advantages to having private dental treatment with us.

We offer exclusive early and late appointments to our private patients so you can be sure of getting an appointment exactly when it suits you.

Your dentist will create a bespoke plan for you covering all your required examinations, treatments and hygiene appointments that will ensure the very best oral care and will help prevent problems before they occur.

You'll have access to our full range of treatments, and will have a far greater choice of restorative materials to choose from.  This means you'll always be able to get the cosmetic appearance you desire from any restorative work.

You'll also have access to our full suite of state-of-the-art equipment and technology, which will dramatically reduce your need to travel to any other dental centres or be referred elsewhere for treatment.  We can deal with most dental procedures and surgeries in-house.
Our team offers advanced dental expertise who will give you continuity of care with your choice of dentist and hygienist.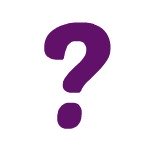 Did you know?
Chocolate is better for your teeth than raisins.

It's always our aim to make your visit as enjoyable as possible as we believe that having familiar faces and a friendly atmosphere helps you get the best possible treatment outcome.
We'll offer you a relaxing private waiting room (kept private and quiet for you with a maximum amount of only 2 to 3 people using it at any time). Hot drinks and reading material are always available.

A membership plan can be offered to you to help spread the cost of treatment with payments starting from as little £18 per month.

Clinic 95 offers competitive dental finance deals, including 0% finance that can help with treatment plans that are £500+ . Finance is available through Medenta - just ask us for details.

We are able to dedicate quality time to each of your appointments.  We put great importance on building a good rapport with you, so there will never be a sense of being rushed – you'll always have all the time you need.

And in case of a dental emergency, you will be given a priority appointment and an exclusive telephone line enabling you to access dental advice by phone.

Private patient dental emergencies

For Emergencies within open hours
Just call reception and you will be given the first available appointment as a priority case.

Emergencies outside open hours
Call the exclusive emergency telephone number we've given you to access advice and the first available dental priority appointment.

Emergencies when unable to get to Clinic95
If you can't get to Clinic 95, call the exclusive emergency number for advice from the dentist.  Alternatively you can call the NHS help line: dial 111 (or call the local area team, numbers online), to get an appointment with a near-by out of hours dental provider.