Fast & Fixed dental implants:
The day of your surgery

Dr Maria Hardman BDS DUI MJDF RCS MFDS RCS
Maria guides you through what to expect on the day of your Fast & Fixed dental implants surgery.

"On the day of surgery, when you arrive at the practice we will first meet for a chat and answer any last-minute questions. 
When you're ready to proceed, we'll give you a set of surgical scrubs to change into - a loose top and trousers.  The whole surgical team wears these. 
And they aren't just for comfort.  They're the first step in a whole series of hygiene-based protocols that we follow, called pre-operative decontamination. 
As part of that, you will then be asked to brush your teeth with a special antiseptic mouthwash (which, I have to confess right now, tastes awful) and we'll wipe the adjacent skin with a skin disinfectant. 
In the surgery an attentive, experienced and skilled team awaits your arrival. That team consists of the anaesthetist, my implants nurse, one other dental nurse, the dental technician and me. In some cases, and with your agreement, your dentist may be there too.
Before we begin we help you relax.  The anaesthetist will give you intra-venous (conscious) sedation to simply put you at ease and, if you are feeling a bit anxious or nervous, this helps you stay calm.
After this, the team will settle you ready for surgery and you will be given the appropriate levels of local anaesthetic to ensure you feel no pain at any stage. As and when necessary we will 'top up' the anaesthetic.
As soon as we have checked with you that the anaesthetic has taken effect, I will start the surgical procedure.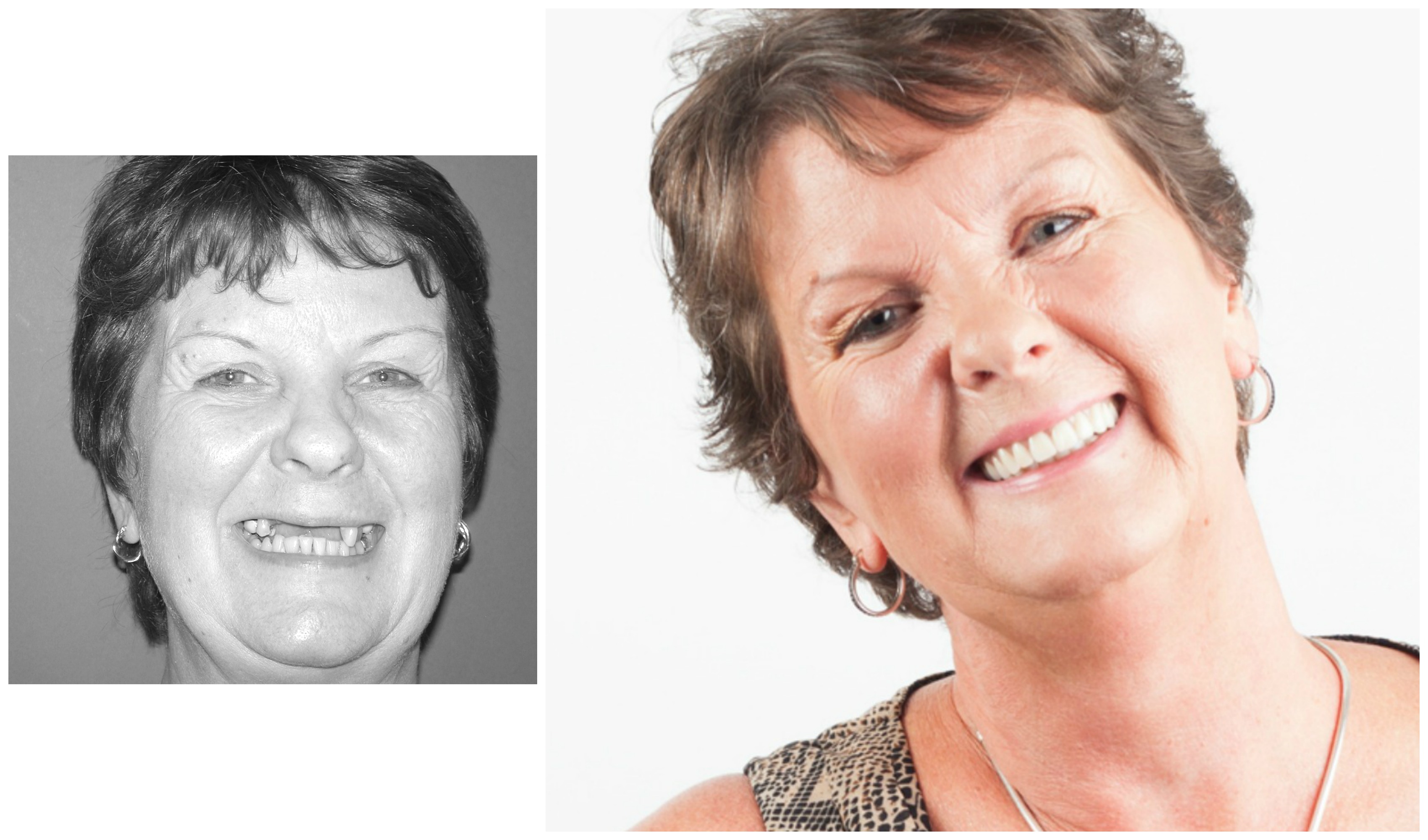 If appropriate, I will carefully remove any diseased or compromised teeth and having completed this I will place the implants. I will take a reference scan during surgery but because we have already studied the digital scans we've taken as part of your pre-op planning, we're able to work with great precision. This is why we put such importance on that planning… absolutely nothing is left to chance. Once the implants are securely in place, the abutments are screwed into them.
We then take an impression so that John Davies, our dental technician, can prepare a provisional bridge – these are your 'temporary' teeth.  John will take up to three hours, working in our fully equipped laboratory area, to produce this bridge. 
While he's doing this you have time to recover from surgery. You won't be in any pain, but you will appreciate the chance to relax.

Now comes the exciting bit.

I will fit the provisional bridge to the abutments. We will ensure everything is secure, check bite patterns and generally reassure ourselves that we're happy. Then we'll hand you a mirror.
At that moment there won't be anyone in the world happier than you. And that's a feeling that's going to last for year after year as you rediscover the confidence you thought you'd lost forever.

The provisional bridge will look great but the definitive restoration, your final teeth, which we will fit after four to six months will be even better. You will not stop smiling, I promise."