Maria Hardman - Yoga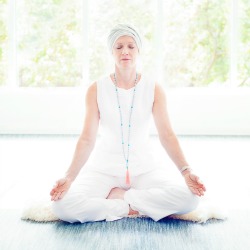 Maria has been a practicing dentist since 1985, during which time she has developed a special interest in dental implants and cosmetic dentistry. She particularly loves the challenge of changing and creating smiles, understanding the importance of a radiant smile.

She has travelled extensively and developed a particular love for South East Asia, where she started to embrace yoga and understand the benefits of taking time in nature and finding time to just be.

Outside of work she has always taken time to exercise regularly, trying many different forms of exercise over the years. However, following a major surgical intervention in September 2013, after which she struggled to regain her health, she embraced alternative therapies and yoga, including mantra and daily meditation. This led to embarking on Kundalini Yoga teacher training with the Karam Kriya School, which she completed in 2015. Maria competed her Akhanda Yoga 200 hour teacher training with Director and Vedic Master Yog Sundari and Piriramveda, both Yoga Alliance UK senior teachers for the founder of Akhandha Yoga Yogrishi Vishketu PhD and Himalayan Master.

In March 2016 she also completed a 40 hour advanced assisting and adjusting course at the Anand Prakash Ashram in Rishikesh, India, under the supervision of Yogrishi Vishveketu.

During the last two years she has been able to combine travel with exploring and learning from renowned yoga teachers, allowing for personal growth and expansion whilst developing her knowledge of yoga. Through this, Maria has developed a passion and love for yoga and found a space of inner calm and peace, living consciously and healthily.

Maria has created a wonderful fully equipped yoga space in clinic 95, where she offers regular yoga classes, for students of all levels. In her classes, she combines the asana practice with meditation, mantra, pranayama and yogic philosophies. She aims to share her passion and love for yoga with her students, encouraging them on their own yoga journey, with a full understanding of the benefits a regular yogic practice, to bring the mind, body and soul into harmony.

Maria enjoys exploring nutrition and cooking, photography and travelling whenever the opportunity arises.