Start here...
We provide a huge range of dental treatments, from simple routine examinations and hygiene appointments to orthodontics and cosmetics, to advanced dentistry such as implants, all in our purpose built Oxford clinic.

Would you like to improve your smile?
Perhaps a subtle enhancement like teeth whitening, or a dental hygiene appointment might suit you.  Or what about a more striking change; braces to straighten your teeth, cosmetic dentistry such as veneers, or a more dramatic effect from full dental surgery such as implants?
Whatever your wish for your teeth, let us know. With so many dental treatments under one roof, we can really get to know you and help you fully explore all your choices.
We'll work with you to make your smile ambitions a reality, using cutting edge techniques and technology, delivered in a friendly, relaxed atmosphere.

And we're always delighted to show off our beautiful clinic so if you'd just like to pop in, have a cup of tea and a chat, we'd love to see you.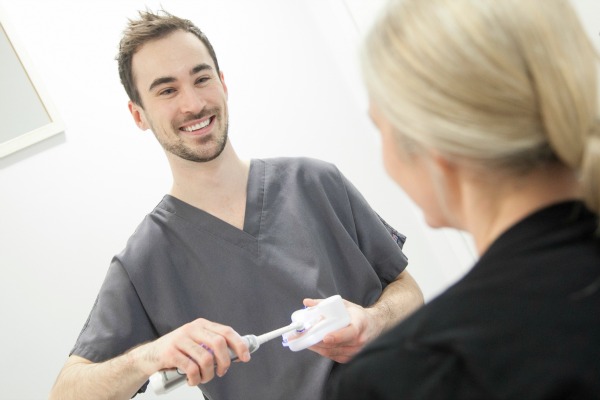 Do you really know how to brush your teeth properly?

If you've never been taught by a dentist or hygienist, or learnt in school, chances are your teeth brushing routine could do with a little tune up.  We've got a guide for you, so you can finally learn the proper technique. 

What our patients say...

"Oxford dentist Maria Hardman and her Clinic95 team are the nicest people you could ever hope to meet.  I feel completely relaxed there.  And even though I've now moved away, I don't mind making the journey to Oxford just to get my teeth done in such a lovely place."

"The dental work is painless and the customer care second to none. There is an atmosphere of caring professionalism coupled with friendliness, whilst keeping abreast of modern technology. Over and above the treatment, the hospitality that I receive makes it a pleasure for me to attend."

"When I first attended Maria's practice I was desperately anxious about my teeth. In spite of years of regular NHS treatment I was rapidly losing my teeth and I had a very uneven and unattractive smile. At Maria's clinic I had access to professional advice and assessment from an orthodontist as well as general dentistry and implantology and I was given options I didn't know existed for the mature client. After having braces and several implants my oral health is better now than it was 15 years ago. I am able to enjoy a full range of foods again and have a much more confident smile."

"My experience with Clinic 95 has significantly reduced my apprehension when visiting the dentist. I have been made to feel very much at ease by the dentist, the nurses, the hygienist and indeed the reception staff."
"I was very impressed by the friendly atmosphere and the quick and efficient service. I came away with a smile on my face."
Hello Chaps...
My, goodness, I've been busy.  Last time I brought you my Teeth Tips for Chaps, where we had a delightful little chat about the importance of male grooming (a tricky subject if ever there was one).  
If you haven't read it yet A) Why on earth not?  and B) It's all right here for you.
For my devoted fans, and there are too many to count, I've written a Part II.  If you value your health, your smile, and my attention (and who doesn't?) you must get reading immediately.